Tailored Sportsman Sun Shirt IceFil Zip Top
The Tailored Sportsman Long Sleeve IceFil Zip Top is so lightweight and comfortable that you will need one for every ride! This Icefil top keeps you cool even on the hottest days. Long sleeves offer sun protection, while the mesh panels under the arms allow for cooling air circulation. IceFil fabric works with your body to wick moisture away from your skin and lowers its temperature by up to 5 degrees. Completed with a 1/4 zip front, this riding shirt is offered in a selection of classic and timeless colors.
What is Icefil?
This Tailored Sportsman sun shirt is made of Icefil fabric which is treated with xylitol. Xylitol is a naturally occurring compound that is commonly used as a sugar alternative. Mammals produce small amounts of xylitol during metabolization of carbohydrates. When used in garments the fabric is infused with xylitol, which when worn and combined with body heat and sweat creates an endothermic (i.e. cooling- thermodynamics) reaction that lowers the body temperature by 5 degrees. During the chemical reaction the Icefil fabric absorbs sweat quickly and draws heat away from the body, thus lowering your temperature.
Benefits of The Tailored Sportsman Sun Shirt
We all know with longer days and warmer weather in the summer overheating while riding can be a real risk. Moreover, being in the hot summer sun all-day riding and showing can leave you with nasty sunburns even if you are reapplying sunscreen. This sun shirt has 50+ UV protection to help you stay protected when you are out in the sun for extended periods at a time, and keep you cool in the process.
As we all know staying comfortable in traditional equestrian apparel can be a bit of a struggle, so thank goodness for technology and innovation! This sun shirt has a brushed interior with flat weave which is ultra-soft and comfortable all day long.
Did we mention it has antimicrobial properties? Well, after along day in the sun, we all know too well that our clothes get dirty. The antimicrobial treatment helps to keep you smelling and feeling fresh!
Imported. Machine wash.
91% nylon/9% spandex.
Ladies' XXS(00), XS(0-2), S(4-6), M(8-10), L(12-14), XL(16).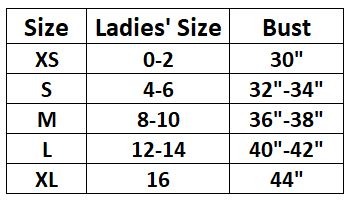 Need it fast or don't know what size you are? Not to worry, we do local deliveries, barn calls, and private shopping events, just let us know and we will be right over! 
Not all colors and sizes are available. See product selections.
---
We Also Recommend
---